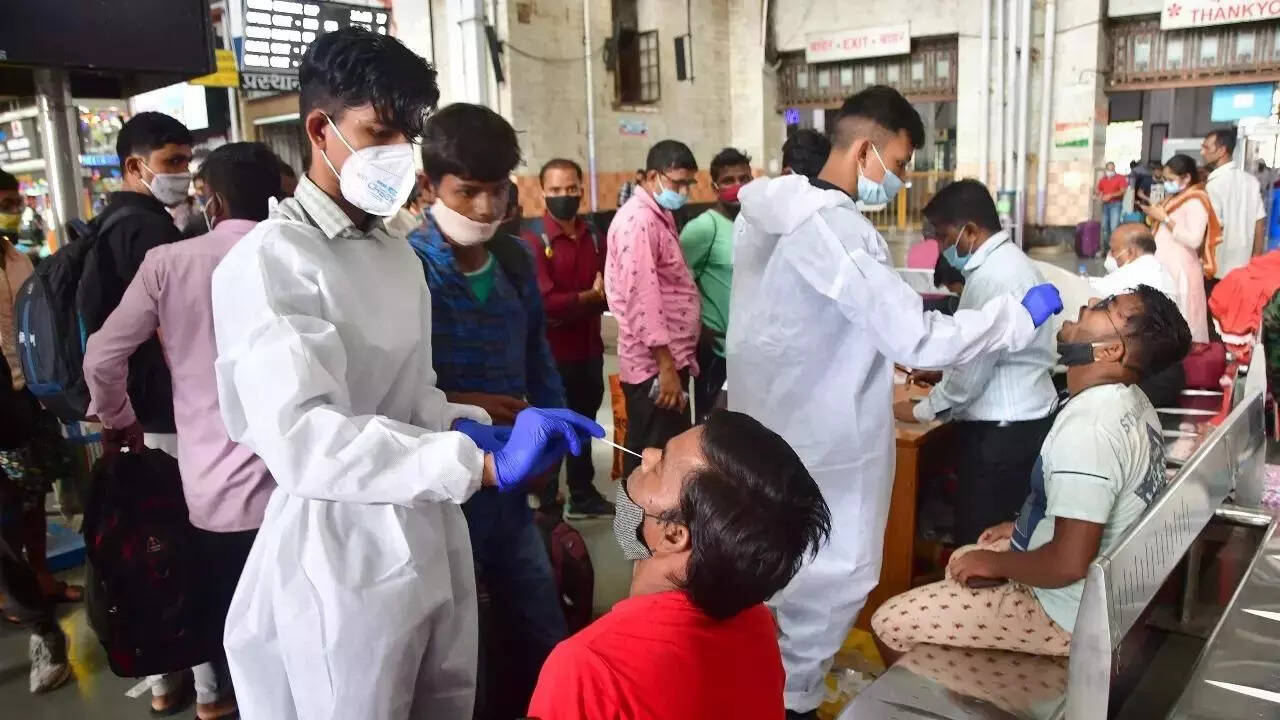 https://www.videosprofitnetwork.com/watch.xml?key=b7c06be31e04c258b8ee9abba5a8667a
Lucknow
: The district health department has categorized at least 25% of the total Covid-19 cases, reported in the first week of May, as influenza-like illness (ILI) which means that these patients had symptoms like fever, running nose, cough and even diarrhoea.
Officials said the symptoms should not be ignored as common cold. This also means that about 75% of Covid-19 patients are asymptomatic, which is a matter of concern. In the first week of May, the city reported 137 cases out of which 36 (about 26%) had symptoms of influenza.
The Covid-19 cases reported at the CMO's office are categorised as contact, travel, pre-surgical and ILI. Numbers marked under ILI refer to those who get themselves tested after they show symptoms for Covid-19.
"Patients who have cough, cold, running nose and fever, and turn out Covid-19 positive, are put under ILI category. This means that other reported positive are asymptomatic. Anyone having symptoms should get tested immediately," said deputy chief medical officer and district surveillance officer Dr Milind Wardhan.
Dr Wardhan said apart from common Covid-19 symptoms, patients were reporting diarrhoea after contracting infection, which should not be ignored.