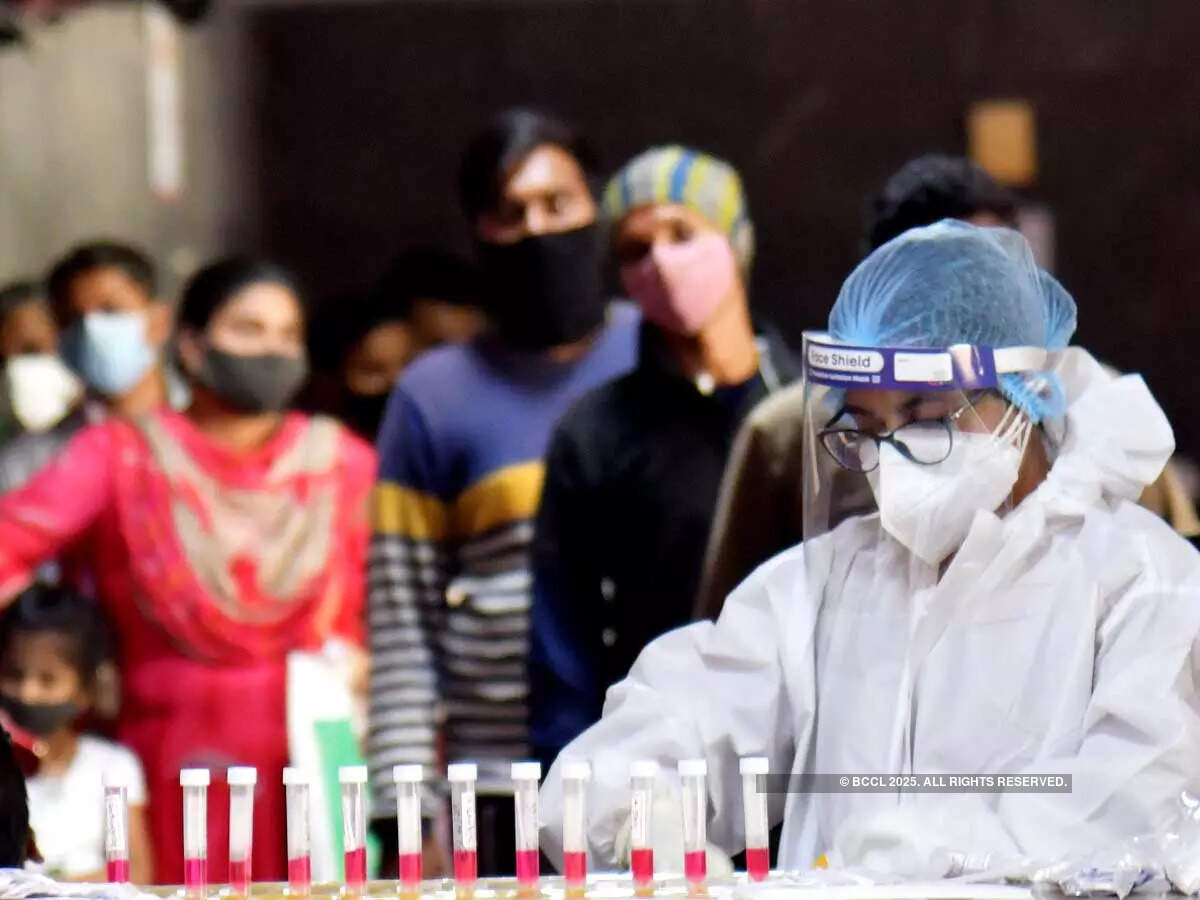 https://www.videosprofitnetwork.com/watch.xml?key=b7c06be31e04c258b8ee9abba5a8667a
Gurugram: Over 4 lakh precaution doses of the
Covid vaccine
have been administered in
Haryana
since the drive was rolled out on January 10. This constitutes 51% of the 60-plus eligible population. But only 81,225 recipients between 18-59 years have got their boosters so far, which is only 2.4% of the total number of people in this grouping who are to receive the shots (a large percentage is yet to complete the nine-month interval for eligibility). The Centre allowed the rollout of booster doses for all adults above the age of 18 from April 10.
According to data from the Co-WIN portal, 33.1 lakh people are eligible for booster doses in Haryana as of Thursday. Officials from the health department said response to booster doses has been very low for the 18-59 category due to the nine-month gap for booster jabs, high number of breakthrough infections and low hospitalisation rate. Moreover, daily cases are not as high as they were during the second wave, because of which many people are opting not to get the third dose, they said.
As of Thursday, the state has inoculated nearly 4.9 lakh people with booster shots. This includes over three lakh people in the 60-plus category (51% of the eligible population in this category), as well as 65,839 healthcare workers (26%) and 39,833 frontline workers (16%).
Haryana has around 5.9 lakh senior citizens, 2.5 lakh frontline workers and 2.6 lakh healthcare workers who are eligible for the third shot. Asked why booster dose numbers are low even though Covid cases are increasing daily, state immunisation officer Dr Virender Ahlawat said: "The numbers are low partly because people may have been infected in the third wave (one has to wait for three months after recovering from the infection to get vaccinated), and partly because many are of opinion that they don't need to take the booster dose as cases came down in March."
Gurugram has the highest booster dose coverage in the state in the 60-plus category. While 65,219 lakh recipients in the 60-plus category were eligible for third doses, 73,551 (112.7%) have taken the shots. The additional doses have been attributed to the floating population.
According to health department data, 11,507 (25.2%) of 45,616 eligible healthcare workers have gotten jabs in the city. The coverage is the lowest among frontline workers — just 10,417 (21.5%) of 48,353 have taken it. A total of 44,613 booster doses (14.1%) have been given in the 18-59 age group in the city, whereas 3,15,330 are eligible for the jabs.
Chief medical officer Virender Yadav said several eligible people haven't got third doses yet as they recently tested positive for Covid. "Also, cases are low and recipients who are fully vaccinated also get infected, and thus they are not inclined towards taking the third jab."
Private hospitals pointed out that the reluctance to get booster doses shows that India is grappling with vaccine fatigue. "It could be attributed to misinformation and lack of awareness towards the benefit of booster doses. People are contemplating whether a precaution dose is indeed useful. Counselling could be a pivotal step in removing the booster dose hesitancy," said Dr Ankit Gupta, managing director, Park & Signature group of hospitals.
Experts said that the booster dose response is lower because the Omicron variant of the virus is mild. "There has been no significant hospitalisation and quick recovery.Most travel requirements also do not require the booster dose," said Dr Shuchin Bajaj, founder and director, Ujala Cygnus group of hospitals.